Beautiful Design + Award-Winning Creative + Flawless Execution
Join the 100+ companies that have trusted Modeva Media
We design and build beautiful digital experiences for your customers
Graphics & Design
We can produce anything from website designs to corporate apparel, to email marketing templates, presentations and everything in-between.
Digital Marketing
We love to dig deep into your brand ethos, then produce digital campaigns that allow you to turn the key and realize the results you're after.
Copywriting
From website and ad copy, to blogs posts, whitepapers, newsletters and social media posts & email nurture campaigns - we do it all.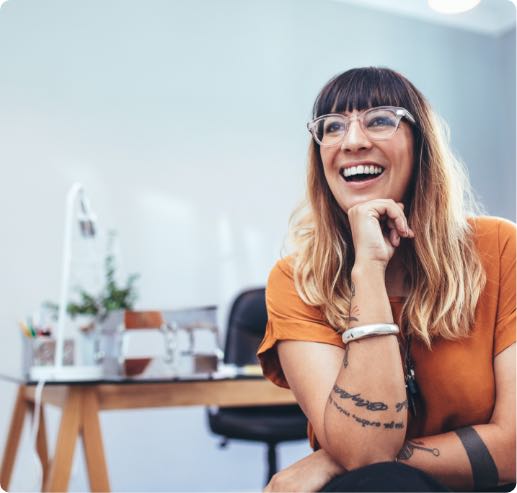 We construct business roadmaps to reach the audience you need.
More than just a digital agency, we harness the tools of traditional and digital.
With over 15 years of experience, we have crafted hundreds of campaigns that enable us to peel back the layers to understand and connect with your consumers, employees and partners, then dominate your market.
We're proud of our accomplishments, but we're just getting started.
Through discovery, strategy, planning and design, we build campaigns that connect with your audience and blow away expectations.
Software Development
Whether you need a custom API solution for your existing tech stack, or a built from scratch mobile app, we have the in-house needed to create what you need, including technical leads, project management, front-end and back-end developers and designers.
Explore Landing
Strategy
We're consultants, guides, and partners for brands on digital transformation journeys. Wherever you're going, we bring ideas and excitement to help you get there.
Explore Landing
Websites
From WordPress to Drupal, we've been designing, building and managing websites for more than 15 years. It's how we started and remains a passion.
Explore Landing
Lead Generation
If there's one thing we know, it's how to generate leads for our clients. Our team of SEM, SEO and Social Media Marketing experts can act as your dedicated team or compliment your existing team, allowing you to scale operations as needed.
Explore Landing
Graphic Design
Great brand experiences persuade, convert, and inspire –and they're built on a foundation of brilliant, strategic design. Our design team crafts best-in-class designs for the worlds leading brands, to local businesses to startups.
Explore Landing
New
Video Production
We've been producing videos since the very beginning. In fact, it's what put us on the map. From our early days with NASCAR, the UFC and F500 brands, we've proven that video is the #1 tool for brands that leverage it correctly.
Explore Landing
Some recent projects we're pretty proud of.
Filter
Notice
: Trying to access array offset on value of type null in
/var/www/wp-content/plugins/hub-elementor-addons/elementor/widgets/portfolio.php
on line
2577
See More
"We've been with Modeva for 15 years, and we have no plans of going anywhere - ever. What started with a basic website when we first started, has evolved into a relationship where Modeva has replaced our marketing department. From the most basic deliverable, such as a blog post, to complex projects, such as go-to-market planning, we leverage their expertise for everything we need."
Jeremy Calkins
CEO, Gladiator Construction
What more can we say? We literally had a plaque made for you guys to celebrate our 10th year in business together! If that doesn't spell client satisfaction, we want our plaque back!  🙂
Russ Trottier
President, RTW Solutions
The Modeva team is unlike any agency we've worked with. They can become a part of your internal team and provide guidance where you're light, or they can act as an extension of your team and add support on demand. Whatever you need, their expertise is incredible and their deliverables are always world-class.
Davis Fisher
Co-Founder & COO, Junk Raider
Let's discuss your project and determine next steps.